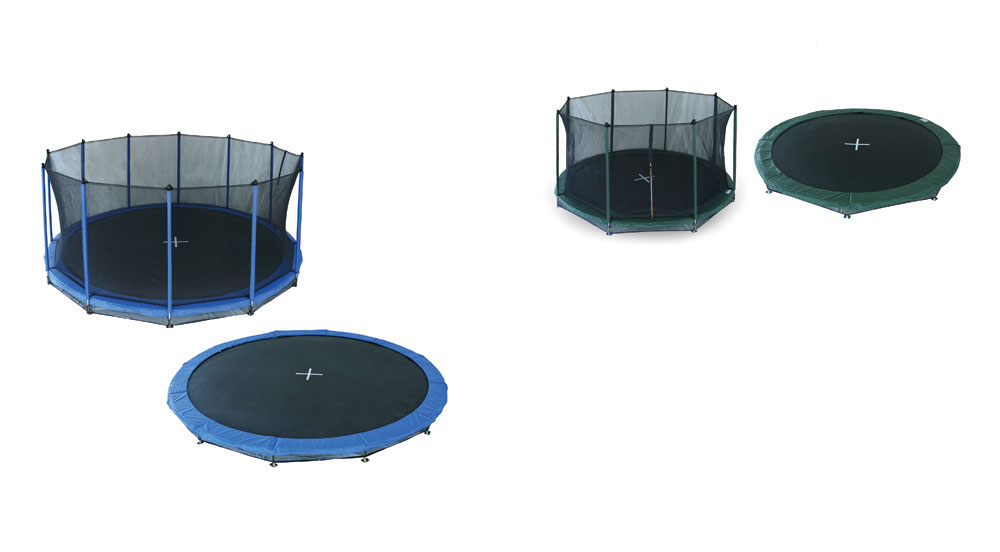 Implant In-Ground is a specially designed trampoline series that has been consulted by safety experts. The height of the trampoline is reduced to 20 cm in order to reduce the risk of being injured by falling from the trampoline.
All materials are met the European and American standards, our design and production are 100% follow the requirements of safety standards, providing high stability to the trampoline by its extended leg design.
The In-Ground Trampoline Series requires users to excavate deep pits that meet the requirements of the trampoline size
Trampoline height and ground level design reduces the injury may cause from the fall of the trampoline. However it does not mean that is no risk of injury from falling In-Ground Trampoline, so users must follow the product safety guidelines to use our trampoline, shall not try to jump out Safe area
· The trampoline frame uses double-sided galvanized tubes which meets safety standards.
· Using high stretch, high strength, anti-UV PP, anti-aging jumping mat.
· Using high-strength, anti-UV, anti-aging, and safe and reliable PVC pad
· Using high strength, UV anti-aging PE Net
· Use of high-strength spring steel wire, with high quality quenching and plating
· Special design in order to install and disassemble easily
· Designing by standard size to match various jumper accessories of Transasia
· Outdoor using